[ OUR KITCHEN ]
The breakfast at the Petronilla Hotel is an anthology of delights prepared every day with genuine passion, using local ingredients and family recipes. In the breakfast rooms and in the courtyard, our guests can enjoy a rich sweet and savory buffet, pies and bread from the oven, pastries, charcuterie and cheese specialties of excellence, as well as the hot and cold delights of the best Italian café. Of great significance, freshly squeezed juices, fruit cakes, homemade yogurts and omelets, cooked to order by Elio, husband of Petronilla and "trait d'union" between the Imagna Valley and the city.
Kitchen is the hearth of the house, the link between food and hospitality: the quality, the uniqueness, the delicacy of Hotel Petronilla's flavors come from a daily research, powered by sensitivity, passion and commitment to a tailor-made hospitality, capable of translating needs into pleasures.
Attentive to the needs of the guests, at breakfast the Hotel offers also gluten-free, lactose-free and vegan products.
On request, the Hotel Petronilla prepares brunches, picnic boxes, snacks. For those wishing to try the cuisine of the Frosio family at lunch or dinner, Hotel Petronilla provides booking service and direct transfer to restaurants Frosio in Almè or Posta in Sant'Omobono Terme.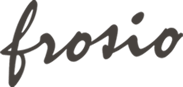 In a splendid eighteenth-century villa, owned by the Blondel family, coexist old structures and modern furnishing that create a very pleasant environment, refined and convivial: four small rooms enlivened each by an old fireplace and an elegant, discreet and shady garden for lunches and dinners outdoors. The thirteenth-century tower, which stands in its austere elegance, hosts a very well stocked wine cellar.
The restaurant staff is coordinated by the brothers Paolo and Camillo Frosio. The first responsible for the kitchen, the other for the dining room. Both assisted by their wives Gigliola and Cristina.

The perfect combination of balance and harmony meet a rational layout, clean and rigorous, areas taken care of by female hands of Petronilla and Luisa Frosio that soften, color and smooth. The bar entrance introduces to the restaurant where a crackling fireplace, always lit during the cold winter months, creates an intimate and welcoming atmosphere. Upstairs, a more private space and a terrace to enjoy a cool breeze during hot summer days, old and new blend together to create a peaceful harmony.
Flavours